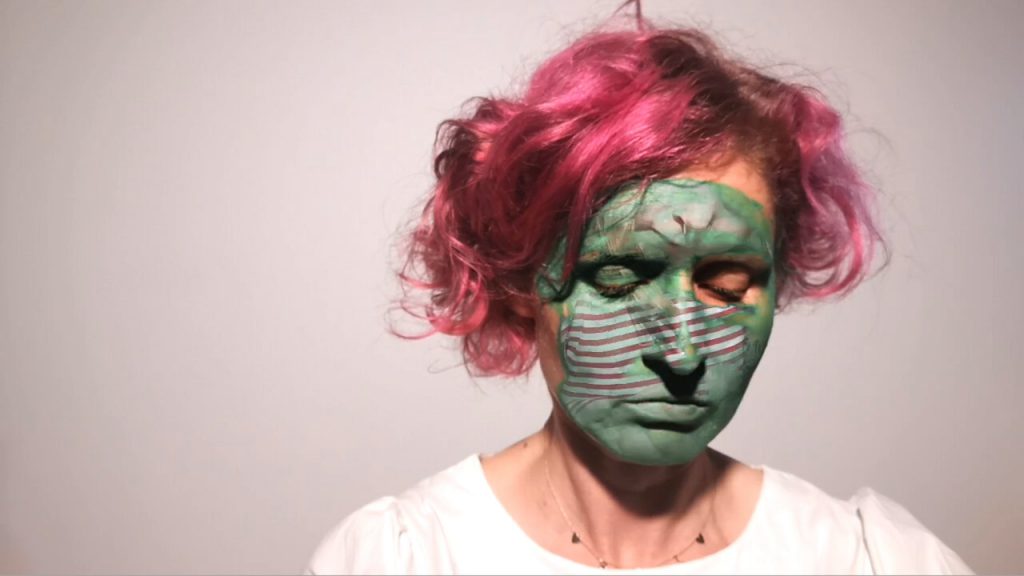 Context Collapse (2020)
"Context collapse" is a phrase used in digital culture to describe how the boundaries of different communication contexts collapse on social media, as personal, professional, and family spheres coalesce on these virtual platforms. Public health restrictions that have followed the onset of the COVID-19 pandemic, which have meant the closure of schools, workplaces, and other public spaces as people are encourage to "stay home," have introduced another type of context collapse. Unlike the online phenomenon, this context collapse is not virtual, but the personal, professional, and family are now coexisting in the same time and physical space. While virtual instances of context collapse are difficult to manage, requiring strategic impression management to keep professional and personal presentations distinctive for instance, the context collapse of COVID-19 is an impossible negotiation of reproductive politics. These performances were streamed over Periscope.
I have written about this work in the chapter "Context Collapse" published in: Mothers, Mothering, and COVID-19: Dispatches from a Pandemic. Bradford, Ontario, Canada: Demeter Press, 2021.
Screening: Artist-Parent Pandemic Video and New Genres Screening, curated by Niku Kashef and Myrel Chernick, College Art Association Annual Conference (February 2021)