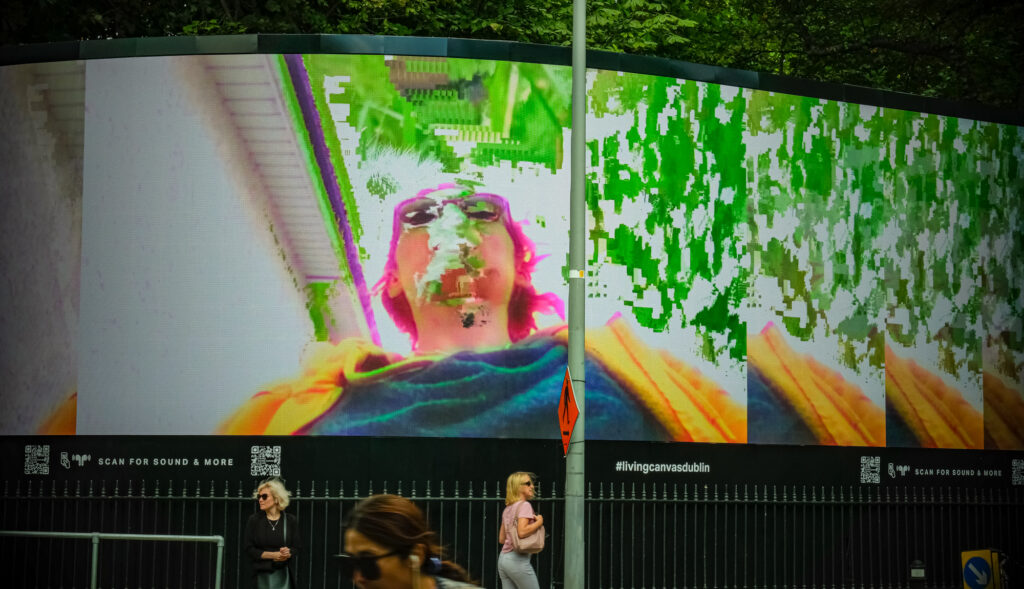 All Kinds of Disintegration (2020)
All Kinds of Disintegration explores the shared aesthetics of the interruption of the glitch with the maternal.
Shot in the summer of 2020 using a smartphone as a needs-must means of production, All Kinds of Disintegration presents a layered collection of short vignettes captured during the first period of COVID-19 lockdown. The maternal is re-imagined in unfamiliar ways though a co-created transformative landscape using performed actions, moving image and sound.
Video shot and edited by EL Putnam. Sound composed and mastered by David Stalling.
Running time: 11 minutes
Screened as part of Digital Art at Wilton Park on Living Canvas Dublin, a cultural initiative by IPUT which establishes new ways of exhibiting artworks in large scale outdoor installations in Dublin's city centre. The summer programme at Living Canvas also features work by leading and emerging artists, including Brian Eno, Grace Weir, and Joy Gerrard.